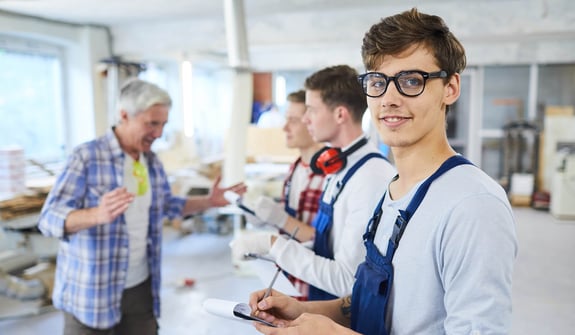 Dual education in RADMOT
Practical learning of the professions of the future
What is the dual education system?
Dual education system is one of the latest teaching models used in vocational schools.
Students who have decided to choose such an education path for themselves can count on effective combination of theory and practice in one. As part of their school education, at the same time, they can enjoy an opportunity to gain experience in our Company directly under a watchful eye of specialists who have been qualified for this purpose. In this way, they will not lose their time and energy or any additional apprenticeship or training programmes. Thus, a vocational school graduate enters the labour market being better prepared than their peers, which is a significant advantage in the eyes of their prospective employers.
Dual education system in practice
Students begin their education at school and at the employer's premises at the same time. Upon dual education completion, they take a vocational exam. After that, they can decide if they wish to continue their education at a higher level, or to get a job in the occupation they have selected.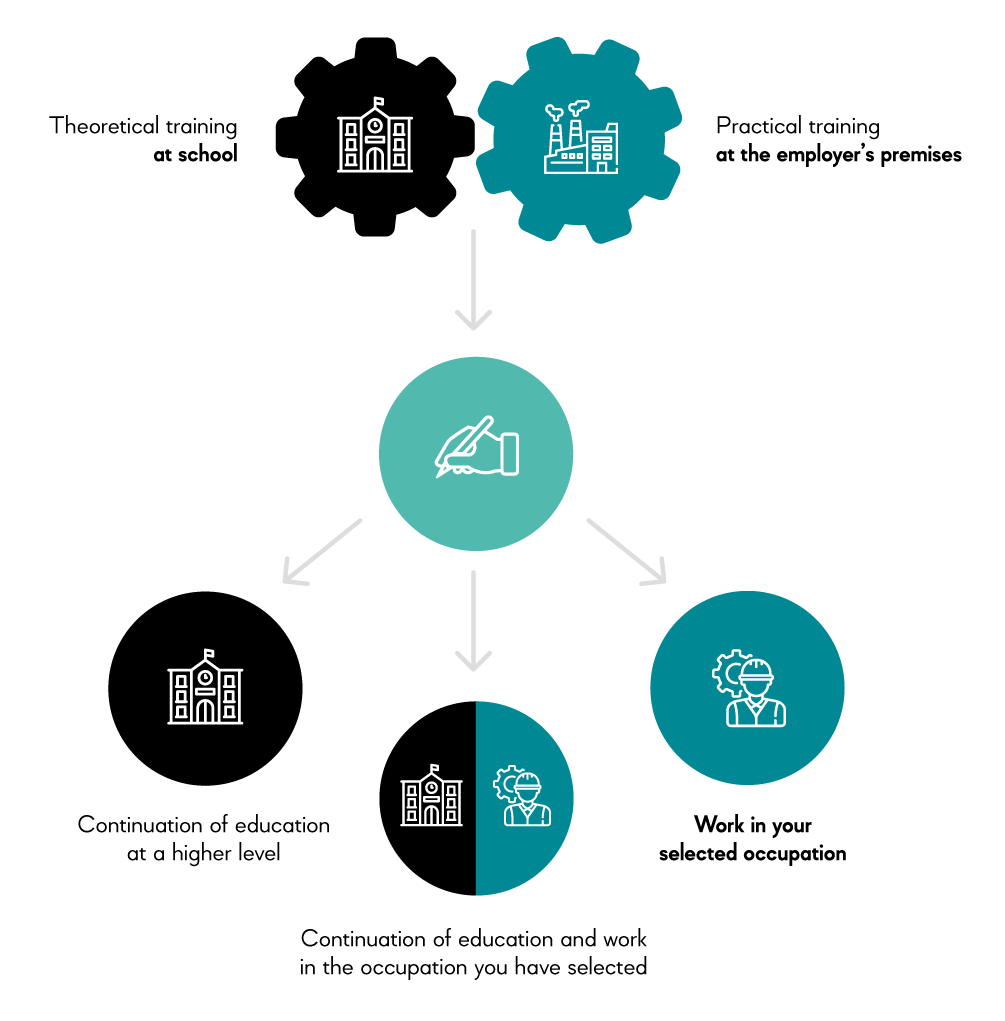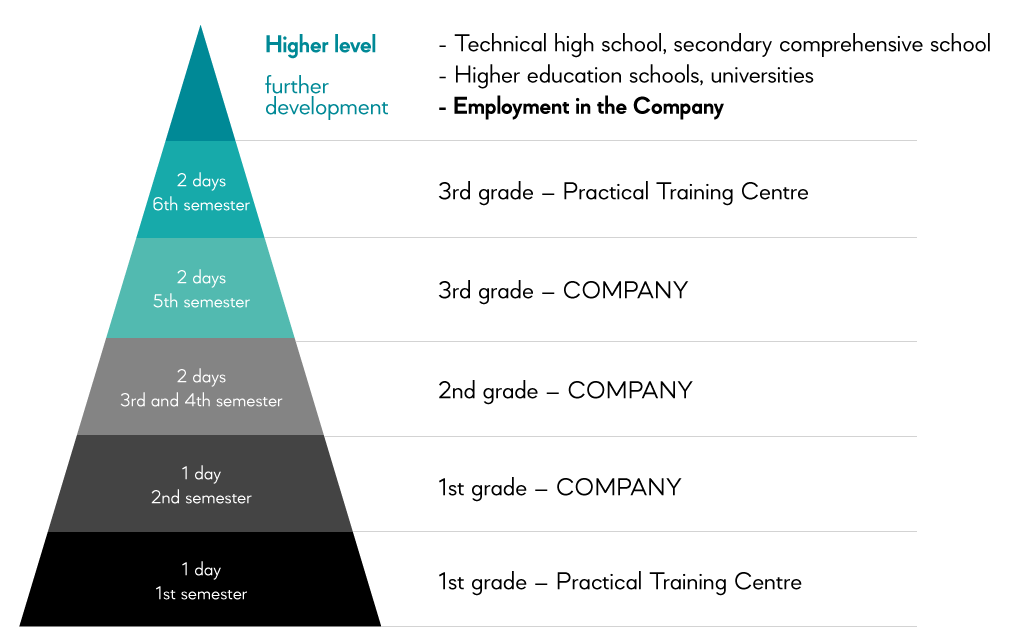 Dual education system pyramid
While learning at school, students receive their apprenticeship training in the Practical Training Centre and in the company they have selected. They learn their trade in its natural environment 1 or 2 days a week.
Which schools do we work together with?
BENEFITS
What benefits can students gain at RADMOT?
EXPERTISE
They can find out what it is like to work in a state-of-the-art manufacturing company
EXPERIENCE
They are given responsible tasks, and they learn their occupation in practice
TEAM WORK
They learn under a watchful eye of experienced specialists, receiving support from other employees who are willing to help
OCCUPATION
They have an opportunity to receive an employment contract and become fully-fledged employees of our Company

It is important for us to show young people how interesting it can be to work as a CNC Operator, and what development opportunities can be offered to them.
Upon leaving school, they can at the same time attend a three-year practical training programme in our Company. Hence, they will enter the labour market as fully-fledged employees with some occupational expertise and practical skills.
Dual education system in numbers
31
students completed the dual education system in this occupation in the years
2018 – 2022
6
students completed the dual education system in this occupation in the years
2019 – 2022
10
students began to work at RADMOT upon completion of dual education
Would you like to find out how to begin your dual education at RADMOT?
Contact our vocational internship tutor