How did it happen that we produce parts for the racing car?
Cooperation with the PGRacing Team began earlier this year. Students from Gdansk University of Technology approached us asking for support. We became interested in their project and after detailed consultations, we decided to start cooperation.
PGRacing Team is a group of students who together form a young, dynamic and passionate team. They already have six racing cars to their credit - the newest one, PGR-06, left the garage in July and took to the track. As RADMOT, we made parts for it, such as hubs, steering knuckles, joints and control arm mounts.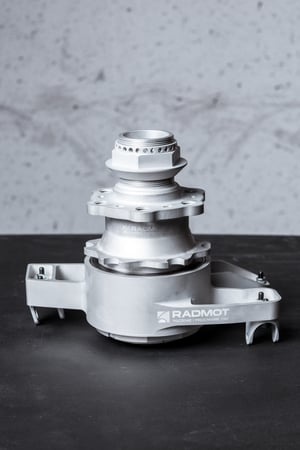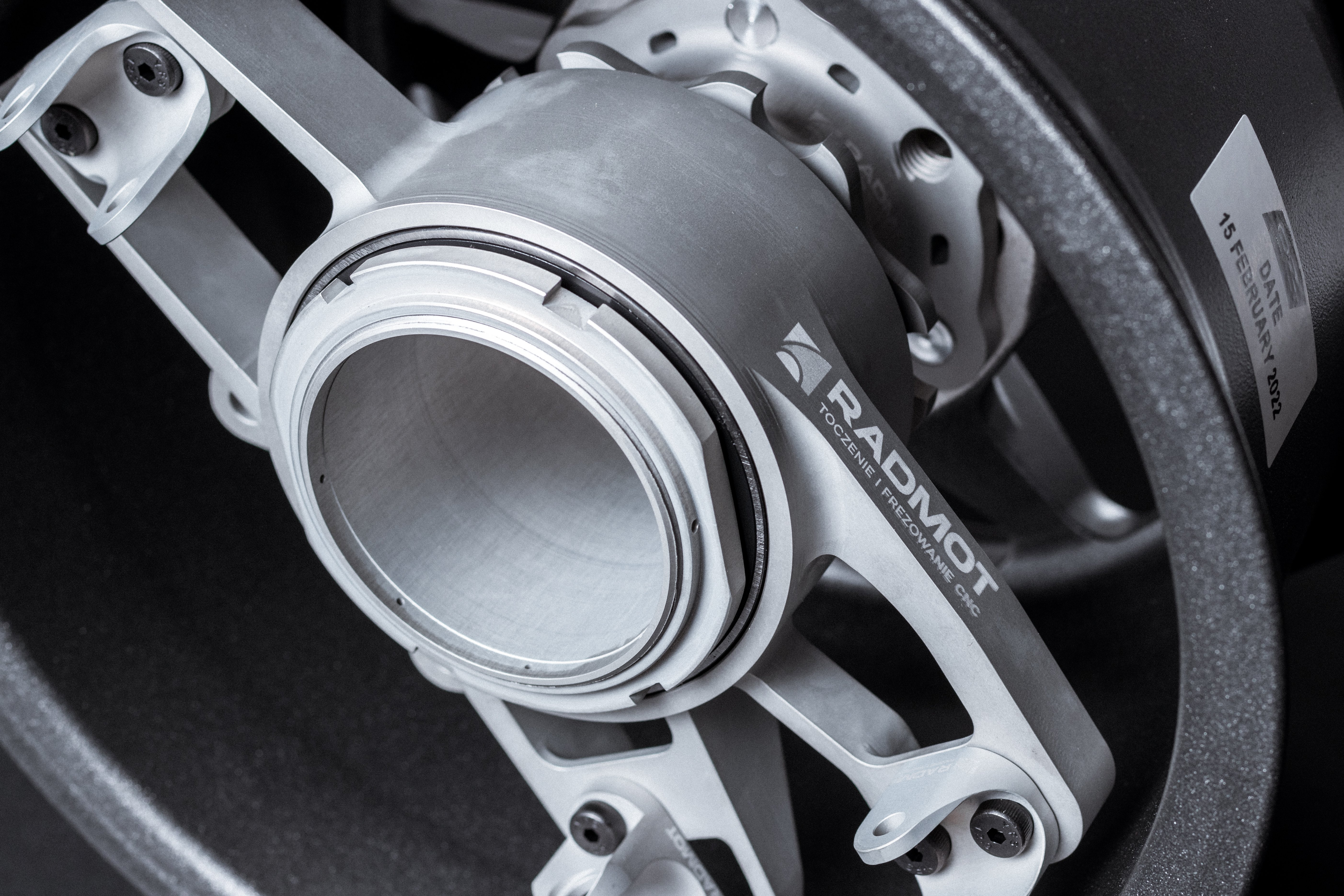 The latest bolide is significantly lighter than previous vehicles, thanks in part to the use of a carbon fiber (monocoque) superstructure for the first time. Plus smaller wheels, new suspension geometry, an aerodynamic package and many other changes.
The PGR-06 was ceremonially unveiled on August 11, 2022 at the Gdansk University of Technology. We had the opportunity to attend the event and see the car up close.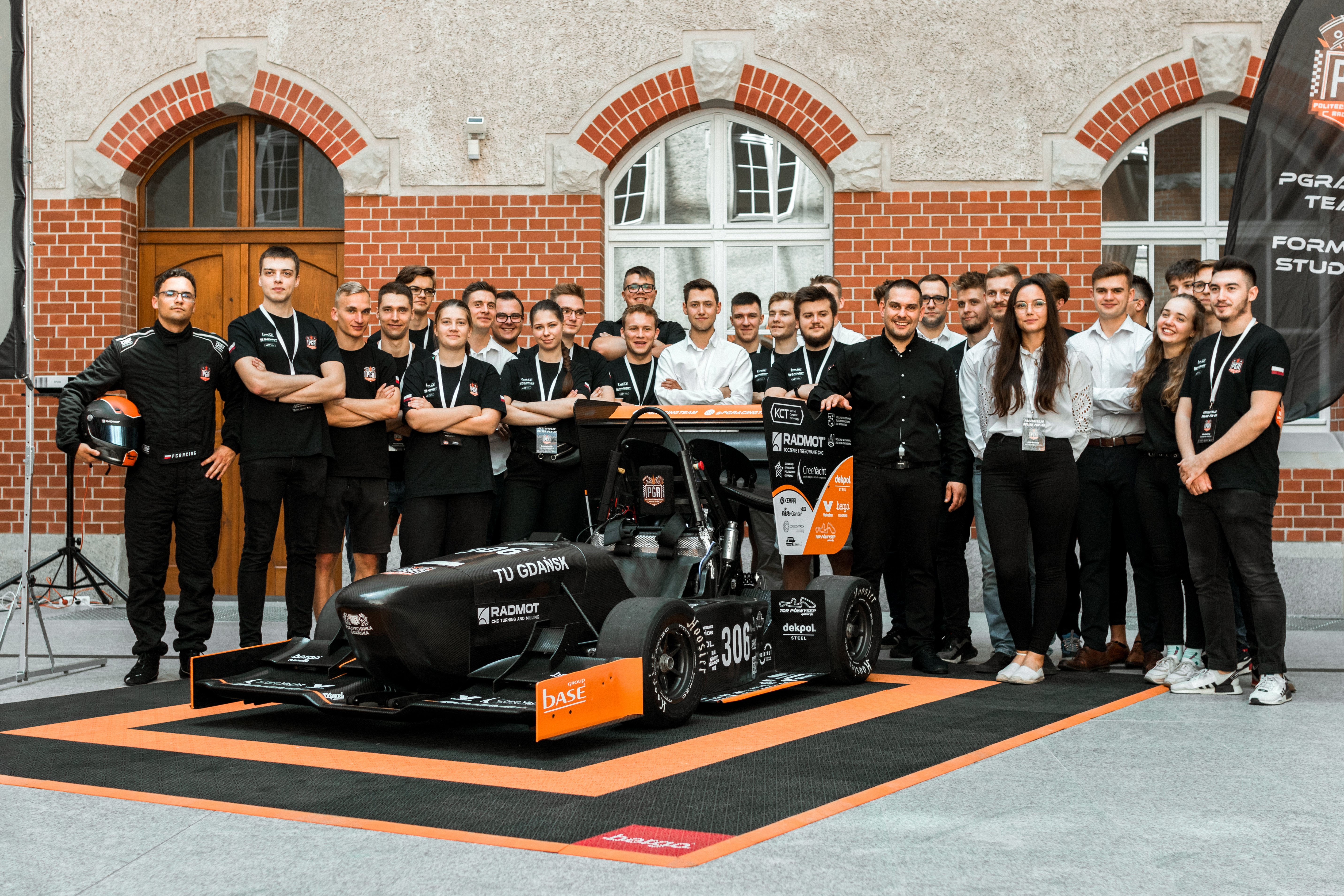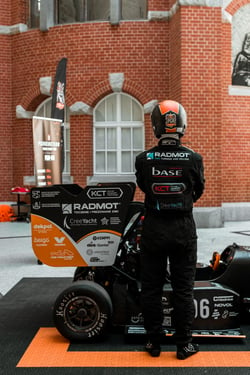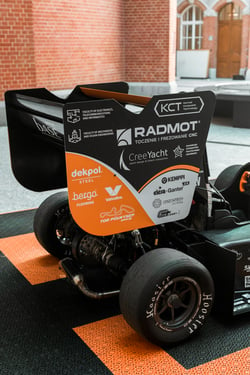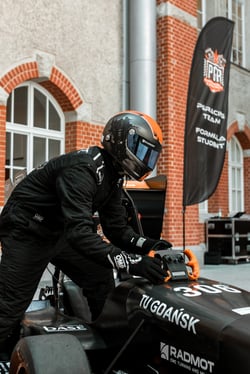 The students then took part in prestigious competitions, namely Formula Student Netherlands, Formula Student Germany and Rimac Group Formula Student Alpe Adria.
Each successive struggle and test allowed the PGRacing Team to become more and more successful, catching and correcting mistakes and getting better and better results.
We are happy to support such passionate and determined people. We hope that further cooperation will remain as fruitful!